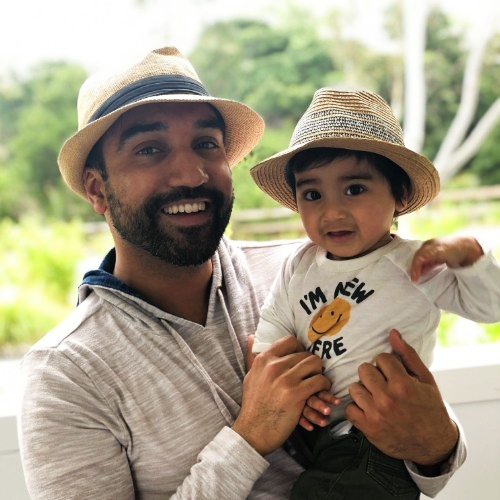 In this episode, I interview the Founder of YouVeda, Gunny Sodhi. Gunny and I talk about how he brought his business to life, building a community within your business and the importance of word of mouth marketing, where to spend your time and money as an early entrepreneur, and the rewarding nature of creating a product that truly helps people.
Gunny Sodhi's family roots in Ayurvedic medicine stretch across generations, but he didn't personally understand the power of Ayurveda until tragedy struck. The sudden death of his 16-year-old brother completely changed the course of his life, setting him on an unexpected path of self-discovery.
Following his brother's passing, Gunny was consumed by debilitating panic attacks and bouts of deep depression. Diagnosed with PTSD and desperate for relief, he found no comfort in traditional Western therapy. He was lost.
It was there, at his wits end, that Gunny would rediscover his roots. On the advice of his family, he began supplementing his diet with Ashwagandha and other time-tested Ayurvedic remedies. Meditation and yoga became daily practices. Within six weeks, his anxiety faded and his depression lifted.
Gunny had experienced the healing potential of Mother Nature first- hand and, in doing so, found a new purpose. Out of a desire to help change people's lives the way his life had been changed, YouVeda was born.
Its mission is simple: produce the best Ayurvedic products on the planet. By tapping into the intelligence of Mother Nature, Gunny has found a way to honor the memory of his brother while helping others on their own journeys toward healing and happiness.
Key topics from this episode:
Wholesale vs. direct to consumer
Community building
Where to invest
Avoiding marketing schemes
Always thinking about the biz
Follow Gunny Sodhi:
@gunny.sodhi
@youveda_