Sweat CBD was started by Kelsey Eyers (Gorniak) who after years and years of physical and mental battle, finally found her balance and happy place in life through healthy eating, exercise, and CBD. After taking anxiety medication for a good portion of her life, she had that epic "pour the medicine down the toilet" moment when she found CBD. After 20 minutes on the first day of taking it, she knew she had found the natural substitute for every medication and recovery supplement she had ever taken.
Sweat produces both full spectrum and broad spectrum CBD, and is grown and manufactured in the USA by a trusted manufacturer. We work with them hand in hand to guarantee that this is a product we would take ourselves and give to our families. This product is 3rd party lab tested showing its quality, purity, consistency, and potency. Sweat CBD is organic and pesticide and artificial terpene free. From farm to factory we are so proud of the product we have created and the results that follow.
Sweat CBD has been named "Top 10 CBD Oils" by CBD Validator and "Top 20 CBD Gummies Of 2020", amongst an extensive list of extremely satisfied customer testimonials.
We work very closely with medical professionals to have comprehensive research and development conducted, as well as, our in house chemist and R&D team. When it comes to value for money, Sweat CBD is unlike anyone else. Sweat CBD has a strict policy that we uphold of having non GMO products. We maintain a GMP facility and strictly follow food production guidelines.
To make our full and broad spectrum CBD we utilize a CO2 extraction method that allows us to draw the CBD plant from the plant material and filter out unnatural substances, maximizing pure CBD concentration and potency. Our carrier oils are organic hemp oil, MCT oil, and grapeseed oil, all which have their own unique benefits. Unlike many others, we infuse our gummy bears instead of dipping or spraying them, to ensure that each bear is holding the advertised amount of CBD. We then batch test our CBD gummy bears in order to again ensure that promised CBD potency.
We are so excited to share this product with you and hear the ways Sweat CBD will change your life as well.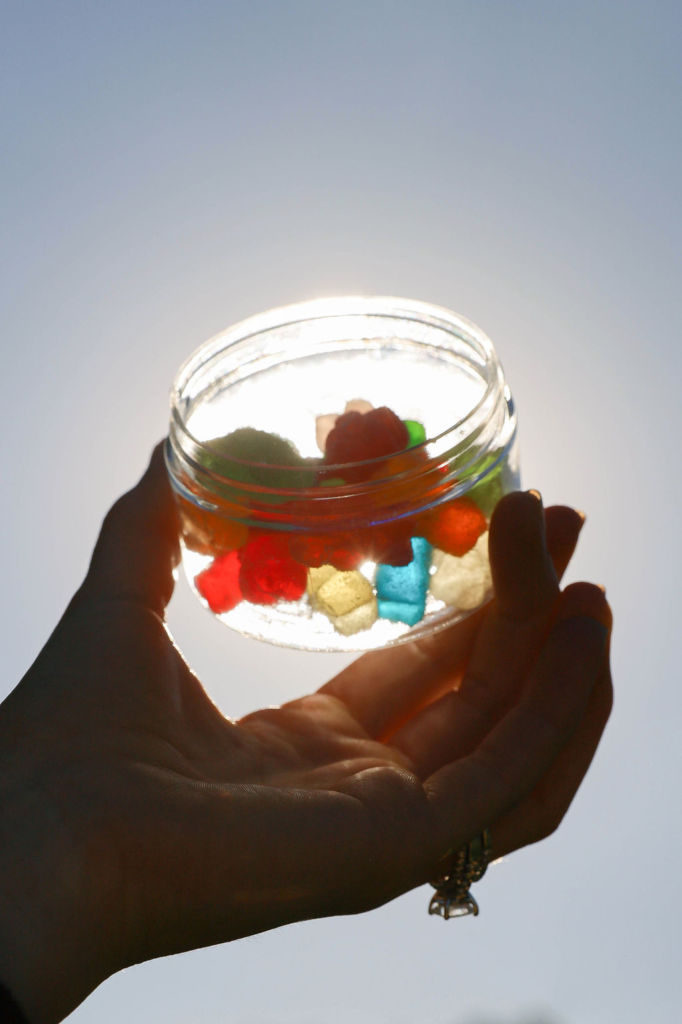 Offer 100% natural, full spectrum, and pesticide free CBD products
Guarantee our hemp is grown and manufactured in the USA
Provide 3rd party lab testing to show quality
All SWEAT CBD products are 3rd party lab tested to show purity and potency. Click the button below for our lab results.

SWEAT CBD OIL JUST RELEASED!
ASK A QUESTION / CONNECT WITH US
Reach out to our knowledgeable staff